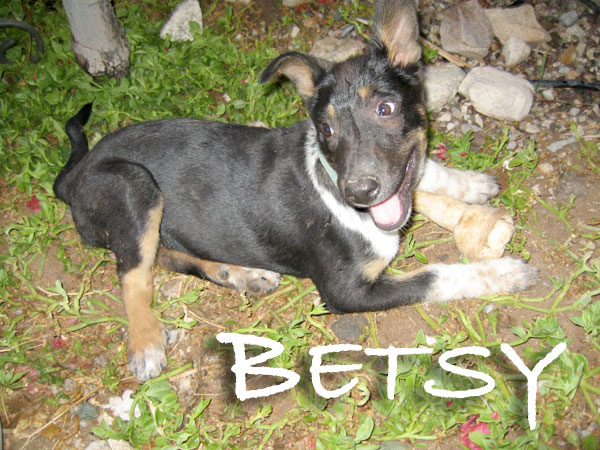 This is Betsy. She started out as Bruno's Dog, quickly became Betsy Wetsy because of her reaction to just about anything she isn't sure about, and then turned into Betsy Doodle, Bright as a Noodle. She's also known as Betsy No! and Betsy Don't!
But, mostly, she's just plain Betsy.
She had the kink at the far end of her tail when she arrived at the dog pound. She almost died there but the staff nursed her back to life and waited for just the right sucker, errr, kind hearted person to adopt her. But it wasn't really a human who rescued her. It was another dog.